Facelift at VIP 7 years ago
페이지 정보
view6,384 Comment0
본문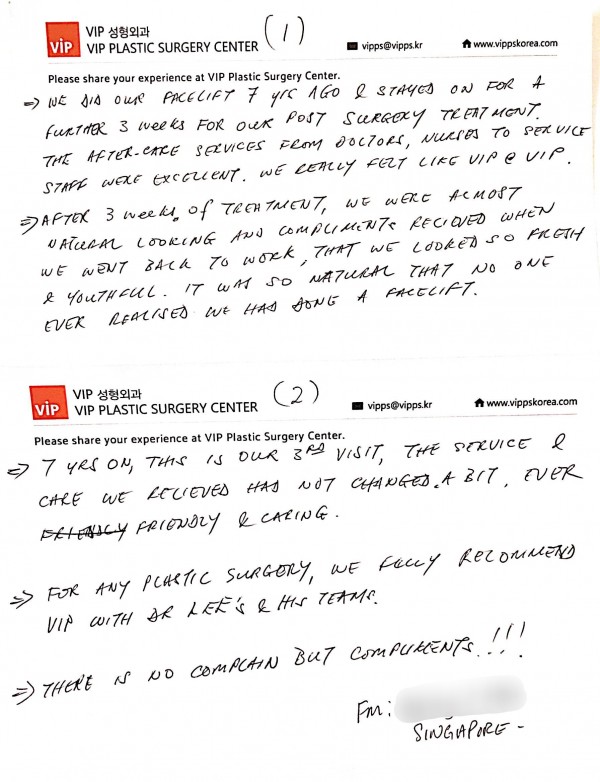 We did our facelift 7 years ago & stayed on for a further 3 weeks for our post surgery treatment. The after-care services from doctors, nurses to service staff were excellent. We really felt like VIP @VIP.
After 3 weeks of treatment, we were almost natural looking and compliments received when we went back to work, that we looked so fresh & youthful. It was so natural that no one ever realized we had done a facelift. 
7 years on, this is our 3rd visit, the service and care we received had not changed a bit ever friendly & caring. 
For any plastic surgery, we fully recommend VIP with Dr. Lee's & his teams. There is no complain but compliments!!!
Fm: Singapore