"What Is Mommy Makeover?"
---
Mommy Makeover is a body surgery package that resolves the post-pregnancy problem on breasts and abdomen to help regain yourself, bringing the clock back. It is natural to have weight gain, deflated breasts, and sagging abdomen problems after childbirth. The skin ages dramatically after the pregnancy and the skin loses elasticity, eventually becoming severely loose and saggy. During breastfeeding, it is a natural progression that the breasts expand. When breastfeeding period ends, the breasts start to lose elasticity right away, starting to sag and losing its volume. Also during pregnancy, the walls of abdomen expand and lose volume rapidly. This condition causes the skin to scar and sag while the lower area severely droops. These worries do not disappear by themselves over time due to busy work and lifestyle. Unfortunately, with a long time of negligence, there are cases where it can get worse. That is why 'Mommy Makeover' is growing in demand for women with post-pregnancy. Therefore, it is important to have a professional consultation and a physical examination that carefully considers patient's concern.
Doctor's Message
---
Mommy Makeover is a surgery package that resolves the post-pregnancy problem on breasts and abdomen to help regain yourself. Normally this is a body makeover package which includes breast lifts and abdomen surgery for women after childbirth. While we offer various surgery methods, we will decide the appropriate surgery methods depending on your condition. Normally, we recommend breast lifts and abdomen surgery for post-pregnancy body cosmetic surgery. On top of these surgeries, breast augmentation and liposuction are also popular body surgeries if both patient and doctor believe they are appropriate. After thorough consideration of patient's body conditions, we provide personal recommendations. As VIP clinic strives for the zero malpractice, it is important that we carefully examine your body condition before the surgeries so that you can comfortably go back to their daily life.
Operation Information
---
Surgery Time

: 3 Hours

Anesthesia

: General Anesthesia

Hospitalization

: 1 Day

Stitch Removal

: 7 Days

Recovery Time

: 4-7 Days
Mommy Makeover - Breast Lift Surgery Method
---
Case 01 : Sagging breasts with plenty of volumes
Solution : Breast Lift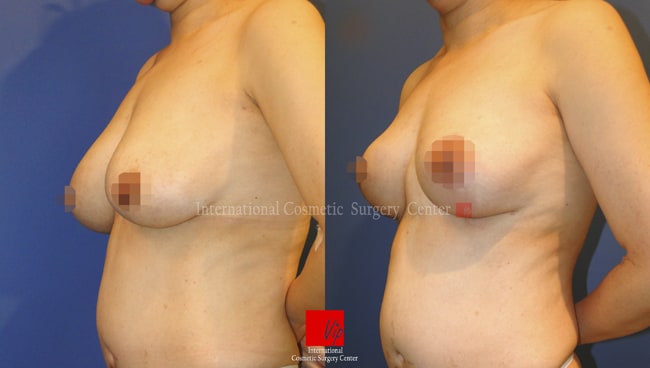 CASE 02 : Breasts are sagging and have no volume
Solution : Breast Lift & Breast Augmentation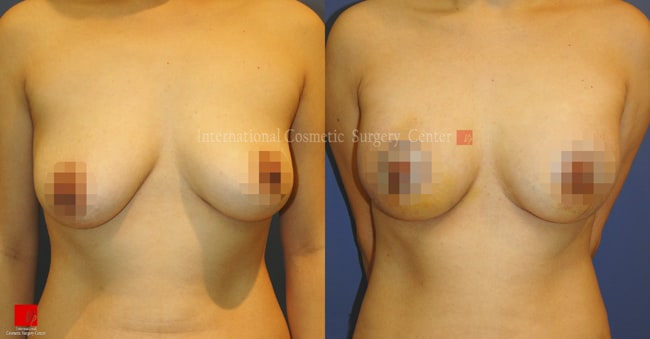 By the breast lift combined with a breast augmentation surgery, it is possible to create a voluminous and firm breasts shape. This surgery method provides even more natural result than the breast augmentation when done at a young age because aged breasts skin has more loose skin and tissues to be stretched.
Mommy Makeover - Tummy Tuck Surgery Method
---
---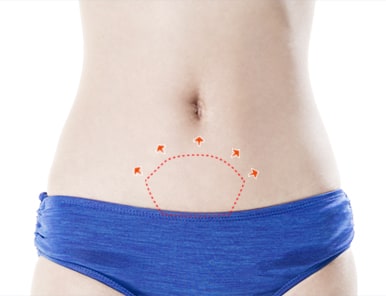 01 Mini Tummy Tuck

Mini tummy tuck creates a minimum incision line to remove excess skin layer and fat tissues. This method is appropriate for people who do not need to remove a lot of fats.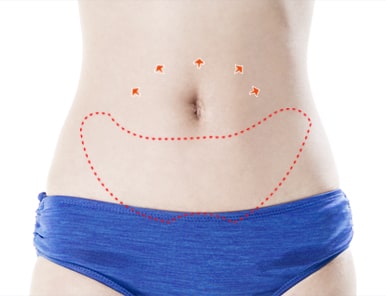 02 Tummy Tuck

This traditional tummy tuck effectively removes the excess skin and fat tissues near the lower abdominal area. It also tightens the muscles around the abdomen for a smooth line. The new belly button is created according to the appropriate position in the abdomen.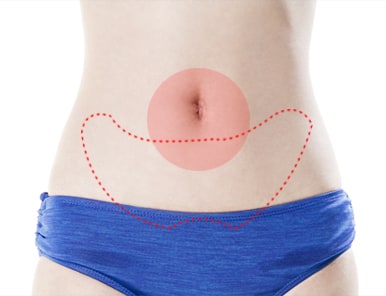 03 Liposuction & Tummy Tuck Combination

If you are looking for a dramatic change in your abdominal area, consider this abdominal contouring combination. This combination includes a liposuction and tummy tuck that are performed simultaneously. Liposuction effectively removes fat tissues and tummy tuck creates a smooth finish.
Before & After
---
Ideal Candidates for Mommy Makeover
---
01 Breasts with asymmetry and sagging with volume loss
02 Severely deflated and decreased breast volume after breastfeeding
03 Abdomen that lost elasticity with severe stretch marks
04 Saggy skin even after liposuction
Mommy Makeover Surgery Point
---
01 Improving breast tissue and sagging breasts
02 Recovering skin elasticity and breast volume
03 Correcting sagging breasts
04 Remove fat and saggy skin together to make smooth severely stretched abdomen
05 Smoothen rough stretch marks
06 Personalized post-pregnancy cosmetic surgery
Why Choose VIP for Mommy Makeover?
---
01 Highly satisfied results from numerous surgery cases and continuous research
02 Safe surgery / safe anesthesia system
03 1:1 Personalized surgery plan
04 Post operation patient-focused recovery service
Contact Us
If you would like to receive VIP doctor's comments regarding your interested treatment or surgeries, feel free to contact us via mobile messenger app. Please let us know your interested areas with clear photos (front and side) for a free online consultation. Your photos will be privately used for consultation purposes only.
Contact us at:
+82 10 5059 6626
Available via WhatsApp