"What Is Non-surgical Thread Lift?"
---
Thread facelift is a safe, convenient and simple alternative to the traditional facelift surgery. Designed to be less invasive than the other facelifts, Omega Thread Lift can reduce sagging skin around the cheeks, jawline, and neck more quickly and with less risk than the conventional approach. It is for people experiencing early signs of aging, such as minor facial sagging. This innovative facelift procedure can be performed in just one or two hours. During a thread facelift, the surgeon inserts thin dissolvable threads into the dermis of the skin and give a lift effect. Moreover, this thread lift is known for its safety. PDO Omega thread is approved for the safety from KFDA. These threads are cog threads that are attached to the skin tissue and are then pulled back to lift and smoothen the face.
Doctor's Message
---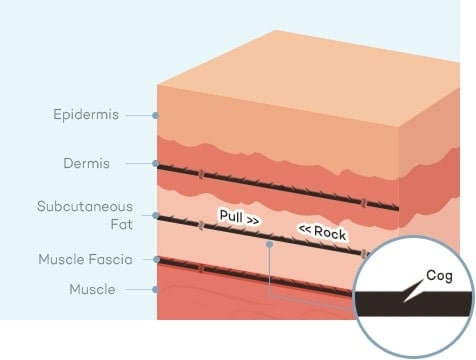 Omega threads slowly melt inside the skin within 6 months to 1 year. It is one of the most popular procedures nowadays that avoids side effects and complications afterwards. Almost immediately, treated areas will be lifted slightly, eliminating sagging skin and giving you a rejuvenated appearance. Omega thread lift will improve wrinkles, skin elasticity, and tone. Moreover, it gives the effect of a slimmer v-line chin. Once the threads are knotted, they become hidden within the skin itself, and any scarring that results from the procedure will be virtually invisible
Operation Information
---
Surgery Time

: 30 Minutes

Anesthesia Type

: IV sedation

Hospitalization

: None

Stitch Removal

: None

Recovery Time

: None
Applied Areas
---
---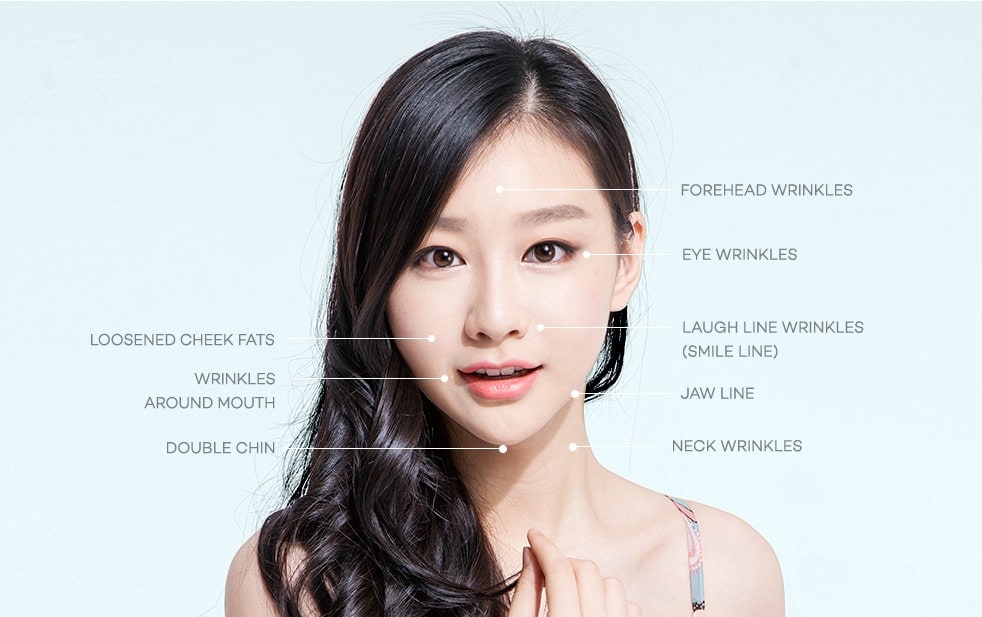 ---
Ideal Candidates for Non-surgical Thread lift
---
01 People who want to achieve a natural V-line without cutting the bone
02 People who want to have better skin elasticity
03 People who want to reduce sagging cheek fats and dull jawline
04 People who want to boost their skin tone
05 People who want fast recovery and effect
Contact Us
If you would like to receive VIP doctor's comments regarding your interested treatment or surgeries, feel free to contact us via mobile messenger app. Please let us know your interested areas with clear photos (front and side) for a free online consultation. Your photos will be privately used for consultation purposes only.
Contact us at:
+82 10 5059 6626
Available via WhatsApp