About Anti-aging Skin
---
Skin is an elastic filter protecting from a hazardous environment such as sunlight, bacteria, and temperature. Skin becomes more fragile as we get exposed to these environments and the dermis tissue starts to lose an elasticity. As time passes by, we start to focus on the skin elasticity and texture more than any other features of the face. Nowadays, anti-aging is expanding bigger in an aesthetic field as maintaining the youth is the priority for modern people. Anti-aging treatments are popular for the people who seek a continuous career and who want to keep up their activity in the society. Although the aging process is unstoppable, we can prevent the process and reactivate our skin with a comprehensive medical aesthetic program. These medical aesthetic treatments effect is synergistic with anti-aging surgeries as the combination treatments bring your youth in diverse methods from the guide of plastic surgeons. The key solution of anti-aging is a consistent maintenance of your physical and mental health. Our physical body and skin express the inner health condition which both inner and outer health need to be well-maintained for the true anti-aging. VIP offers various anti-aging procedures and surgeries that are personally customized for each of the patient's need.
Doctor's Message
---
One of the popular FAQ is: how long does the Extended Deep Plane Facelift last? How can I keep my youthful result longer? The truth is, Extended Deep Plane Facelift is a semi-permanent anti-aging surgery. This means that the result can be maintained at least 10 years but depending on your maintenance, the result will last longer. Patients who are interested in maintaining their facelift result come back to our clinic frequently to receive non-incision anti-aging treatments such as dermal injections, laser, and aesthetic treatments. If the patient is physically impossible to visit our clinic frequently for the post-operative treatments, I can also recommend them to visit their local skin care clinic for a continuous keep-up. This daily maintenance will keep the result as the highest state.
List of Anti-aging Skin Treatments
---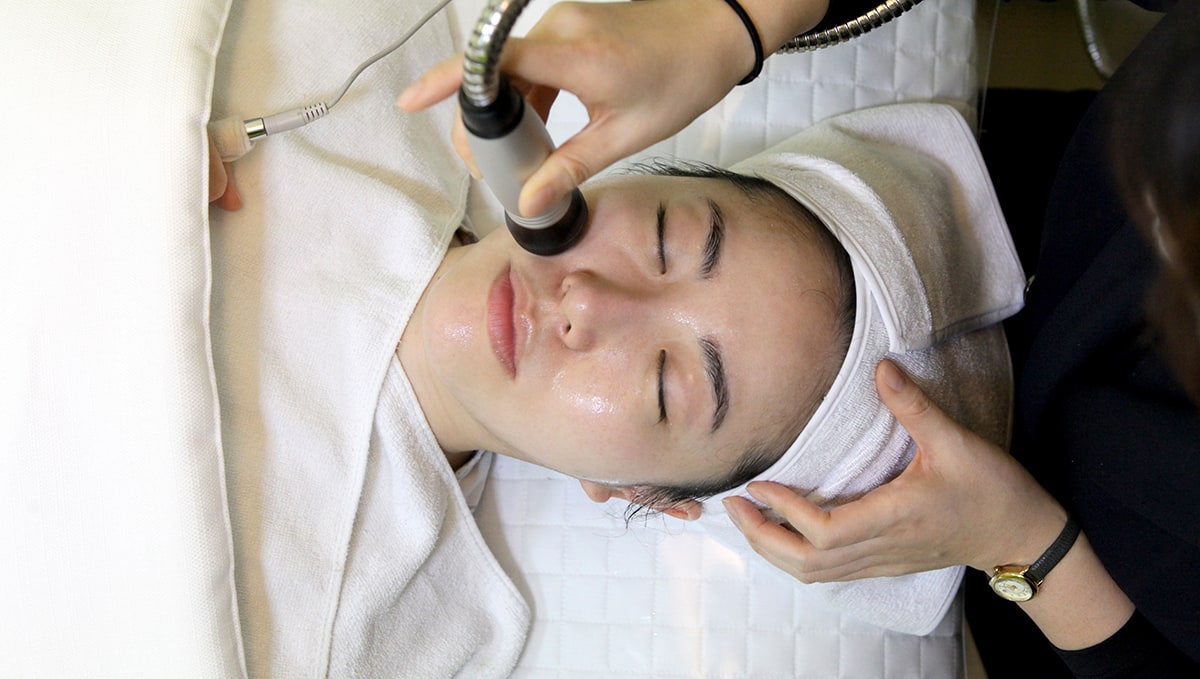 Dermal Injection
· Botox
· Skin-tox
· Filler
· DNA injection
· Filorga NCTF injection and peeling
· Immune system booster injection
· Melsmon injection
· Shining injection
· Cocktail injection (wrinkles)
Laser
· Lifting laser
· IPL laser
· E-toning laser
Medical Aesthetic Treatments
· Dr. Solution
· Vitamin Iontophoresis
· LED Electroporation treatment
Filorga NCTF Injection and Peeling
Filorga NCTF injection and peeling is an anti-aging skin booster that is invented from FILORGA LABORATORIES located in France. Perfectly fused with 53 combination ingredients that revitalize the skin and hyaluronic acid, NCTF Boost 135HA activates fibroblast which greatly influences an aging process. By activating fibroblast, the injection and peeling brighten the skin tone and improve pigmentation, wrinkles, and elasticity.
Skin-tox
Skin-tox is an anti-aging injection using Botox. By injecting on the superficial skin layer, Skin-tox improves fine wrinkles and reduces pore size which gives a natural lifting effect.
Shining Injection
Shining injection (Restylane Vital) consists ofhyaluronic acid that attracts 200 to 300 times of hydration compared to water. By injecting on the dermis layer, it immediately delivers brightening and hydrating effect to the skin.
Immune System Booster Injection &Melsmon Injection
Melsmon injection is an immune system booster based on baby's placental extractwhich is full of vitamins and amino acids. Melsmon injection provides theanti-oxidant effect, skin hydration, fine wrinkle improvement, stress relieving, sexual function improvement, and fatigue treatments. It has been available in Japan since the 1950s as an anti-aging injection. Immune system booster injection is a combination of vitamins, amino acid, and glutathione that is transferred to your body by IV drip. This intensive immune system booster gives you full of energy, skin revitalization, and moisture to your skin.
E-toning laser
New E-toning laser combines the technology of IPL and HiPL controlling safety and efficacy for melasma, pigmentation, and spots. Unlike traditional IPL, the new E-toning laser enables an effectively shorter pulse in microsecond range with IPL technology and additional multi-pulse with HiPL technology.
Dr. Solution
Dr. Solution is VIP's signature medical aesthetic treatment that covers all ranges of skin concerns. It is a comprehensive peeling and moisturizing treatment with consequences of steps that are personally planned based on an individual's need. With natural ingredients that are based on Korean fermentation technology, Dr. Solution immediately brings out a brightening effect with a soft texture of skin.
Take Home: Starface LED Electroporation Treatment Device
Starface LED electroporationis a home medical device that is created for the people who desire an active maintenance of skin. The device offers a LED electroporation to the skin which allows the serums to enter into the skin easily compared to applying with hands. Ultimately, this device gives a full of hydration giving a glowy and anti-aging skin.
Ideal Candidates for Anti-aging Skin Treatments
---
01 People who received anti-aging surgeries at VIP Plastic Surgery Center
02 People who want to keep up their anti-aging surgeries result longer
03 People who want non-invasive anti-aging treatments
04 People who desire an immune system booster
05 People who want to maintain their face and body with anti-aging treatments
Contact Us
If you would like to receive VIP doctor's comments regarding your interested treatment or surgeries, feel free to contact us via mobile messenger app. Please let us know your interested areas with clear photos (front and side) for a free online consultation. Your photos will be privately used for consultation purposes only.
Contact us at:
+82 10 5059 6626
Available via WhatsApp