Non Surgical Heart-line Face
Non Surgical
Heart-line Face
"What Is Non-surgical Heart Line Face?"
---
The goal of a plastic surgery is to achieve the most natural and beautiful appearance of yourself. If you are concerned about the bumpy faceline and sunken areas and looking for simple procedures without an incision, VIP would like to recommend Non-Surgical Heart Line Face which is a combination of multiple procedures (V-line laser, fat graft, V-line injection (facial contouring), the Botox, and the filler). The synergy effect of non-surgical procedures is powerful that could truly satisfy your needs without the surgery. Heart Line Face not only creates a V-line, but also a youthful image from the fat graft.
Operation Information
---
Surgery Time

: 90 Minutes

Anesthesia Type

: IV sedation

Hospitalization

: None

Stitch Removal

: 4-7 Days

Recovery Time

: 1-2 Weeks
Non-surgical Heart Line Face Includes These Procedures
---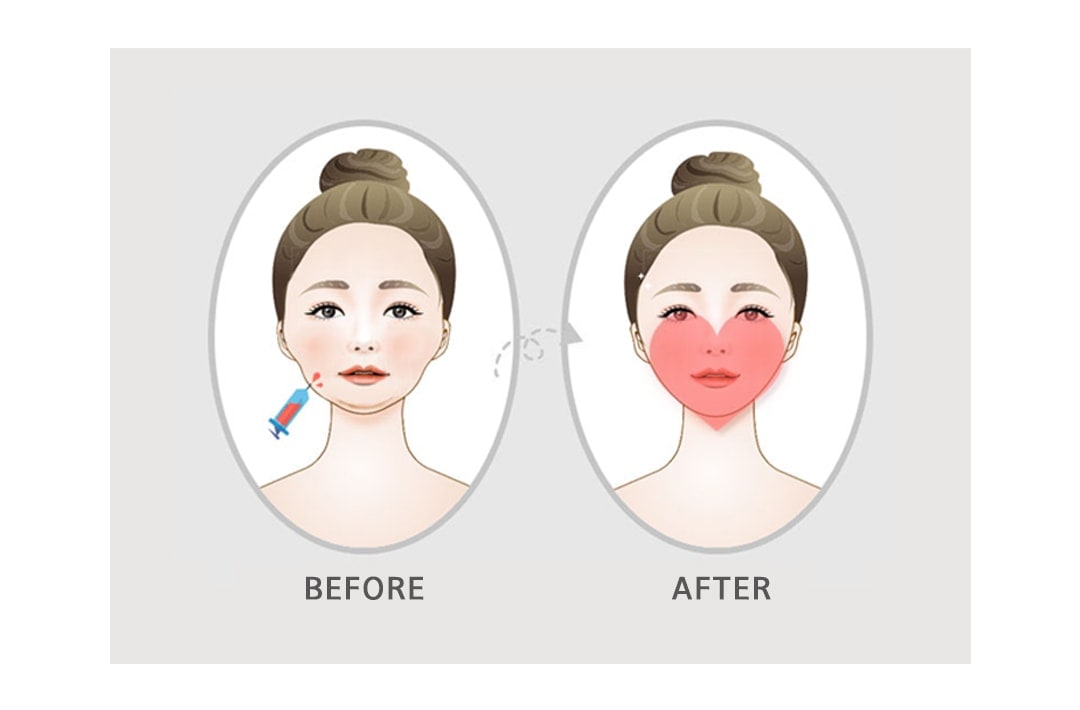 V-line Laser (Lipolysis)

VIP V-line laser not only melts the fats in your faceline (jaw, chin, or cheeks) but also tightens the skin giving the optimal result for whoever wants to achieve a slimmer face.
Fat Graft in the heart line
areas
Injecting fat in each layer of skin increases the survival rate of fat giving more precise and long-lasting results.

V-line Injection (Lipolysis)

Without cutting your facial bone, V-line injection removes excess fat and re-shapes your face line smoothly.

Botox

Removes the fine wrinkles or reduce the square jawline by injecting the Botox.

Filler

Creates a 3D volume in the sunken parts of the face by injecting the filler.
Ideal Candidates for Non-surgical Heart Line Face
---
01 People who are afraid of thesurgical surgery
02 People who have a short recovery time but wish to improve their beauty
03 People who want to have same effects of losing weight
04 People who do not want dramatic changes
05 People who want procedures that do not seem obvious
Contact Us
If you would like to receive VIP doctor's comments regarding your interested treatment or surgeries, feel free to contact us via mobile messenger app. Please let us know your interested areas with clear photos (front and side) for a free online consultation. Your photos will be privately used for consultation purposes only.
Contact us at:
+82 10 5059 6626
Available via WhatsApp