Dr. Jung Dong-Woo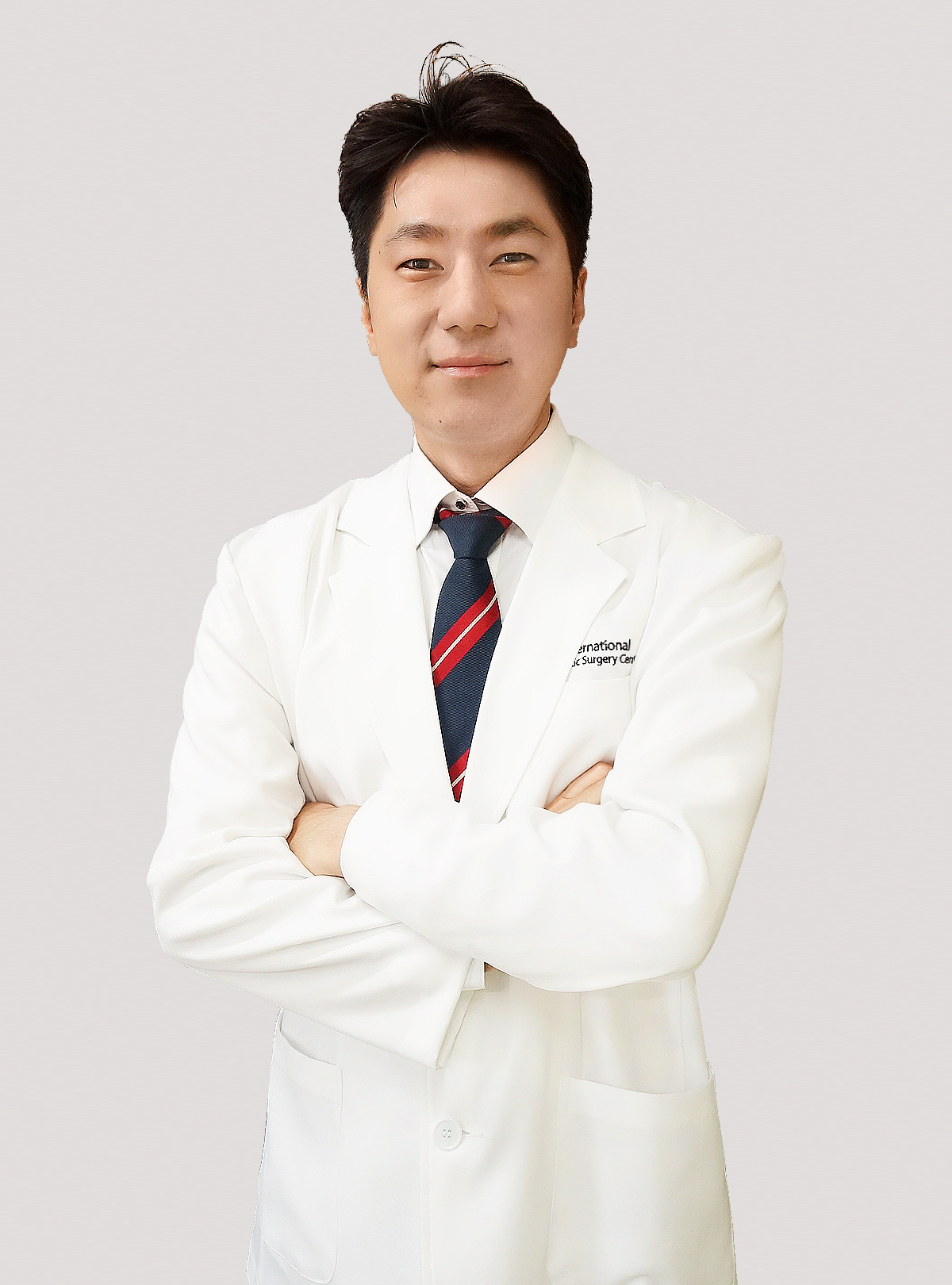 Dr. Jung Dong-Woo M.D., Ph.D.

Specialized in eyelid surgeries and facial injection / laser procedures, Dr. Jung Dong-Woo believes that having a natural result is the utmost important factor of his surgeries. With that said, he focuses on details of each and every single cases in creating a well-balanced face. Known as 'the communication guru' of VIP, Dr. Jung interacts deeply on both surgically and emotionally with his patients and catches their minds clearly at all times. His empathy towards his patients lets him understand what the patients are achiving for with highest satisfaction rate.

Academic Activities
Graduated from Yeungnam University College of Medicine
Plastic & Reconstructive Surgery Resident at Yeungnam University College of Medicine
Former director of Regen Plastic Surgery Clinic
Former director of Chungdam-I Plastic Surgery Clinic

Membership of Scientific Association & Society
Korean Association of Plastic Surgeons
Korean Society for Aesthetic Plastic Sugery
Korean Cleft Palate-Craniofacial Association

Papers
1. A One Stage Reconstruction of Defective Type Cleft Earlobe: Infra-auricular Transposition Flap.
Jung DW, Kang DH, Kim TG, Lee JH, Kim YH.
Arch Craniofac Surg. 2012 Oct;13(2):135-138.

2. Correction of orbital wall fracture close to the optic canal using computer-assisted navigation surgery. (SCI)
Kim YH, Jung DW, Kim TG, Lee JH, Kim IK.
J Craniofac Surg. 2013 Jul;24(4):1118-22.

3. The Use of a Transparent Corneal Protector Permits Early Detection of Mydriasis to Prevent Blindness during Orbital Wall Fracture Surgery.
Jung DW, Chung KJ, Kim YH.
Arch Plast Surg. 2013 Nov;40(6):791-2.

4. Immediate direct-to-implant breast reconstruction using anatomical implants.
Kim TG, Kim YH, Lee SJ, Kang SH, Choi JE.
Arch Plast Surg. 2014 Sep;41(5):529-34

5. Improvement of Fat Transplantation; Fat Graft With Adipose-Derived Stem Cells and Oxygen-Generating Microspheres. (SCI, a thesis for a doctorate)
Jung DW, Kim YH, Kim TG, Lee JH, Chung KJ, Lim JO, Choi JY.
Ann Plast Surg. 2015 Oct;75(4):463-70.

6. Kirschner Wire Fixation for the Treatment of Comminuted Zygomatic Fractures.
Kang DH, Jung DW, Kim YH, Kim TG, Lee J, Chung KJ.
Arch Craniofac Surg. 2015 Dec;16(3):119-124.


Contact Us
If you would like to receive VIP doctor's comments regarding your interested treatment or surgeries, feel free to contact us via mobile messenger app. Please let us know your interested areas with clear photos (front and side) for a free online consultation. Your photos will be privately used for consultation purposes only.
Contact us at:
+82 10 5059 6626
Available via WhatsApp, KakaoTalk, LINE, and iMessage