페이지 정보
view7,363 Comment0
본문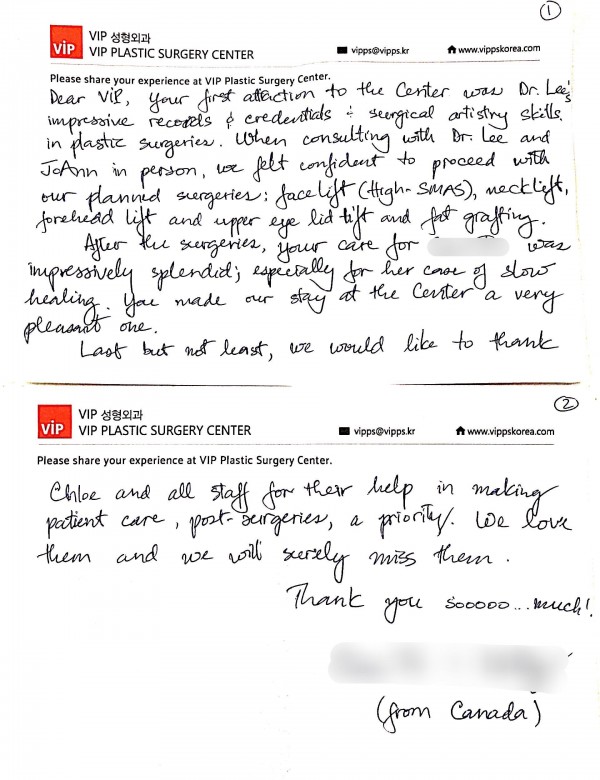 Dear VIP, 
Your first attraction to the center was Dr. Lee's impressive records & credentials & surgical artistry skills in plastic surgeries. When consulting with Dr. Lee and JoAnn in person, we felt confident to proceed with our planned surgeries: facelift (High-SMAS), neck lift, forehead lift and upper eyelid lift and fat grafting.
After the surgeries, your care was impressively impressively splendid; especially for her care of slow healing. You made our stay at the center a very pleasant one. 
Last but not least, we would like to thank Chloe and all staff for their help in making patient care, post-surgeries, a priority. We love them and we will surely miss them. 
Thank you sooooo... much (from Canada)